Oakland A's finally agree to pay employees through May
The Oakland A's finally agreed to pay their employees throughout May, becoming the last major league team to make that commitment.
Throughout the past few weeks, major league teams had committed to paying their employees through the month of May. With plenty of uncertainty about the start of the season, and teams concerned about losing money, that type of commitment to their staff was seen as a sign of good faith. However, the Oakland A's had refused to make that commitment, remaining silent on the topic.
That changed on Wednesday. The A's finally agreed to pay their fulltime employees through the end of May, ending a silence that had become deafening.
The notation about fulltime employees was due to the A's having already taken care of their game day employees. They had set aside $1 million in grants, working to take care of those important parts of the game day experience.
While this provides some short term certainty to their employees, nothing is set beyond the end of the month. Major League Baseball had sent a memo last week allowing teams to implement pay cuts to any salaried and contracted staff beginning on Friday.
To this point, the A's have not indicated that they are considering this option. However, other smaller market teams are taking steps to minimize the financial impact of the shutdown. The Marlins executives are taking pay cuts. The Pirates are suspending retirement benefits for their baseball ops employees. Could the A's be the next team to implement such measures?
It would make sense if they did. The A's budget is limited, and missing these games is a major blow to the financial outlook of the team. But there is also the public relations aspect to consider. As fans are doing their best to navigate their own lives financially, there will not be a lot of sympathy for millionaires crying poverty to justify cutting expenses.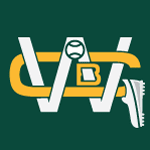 Want your voice heard? Join the White Cleat Beat team!
Write for us!
The Oakland A's are doing the right thing for their employees by committing to paying them through May. The question now is – will they continue to give these employees their full paychecks moving beyond this month?