Oakland A's: Matt Keough passes away at 64 years old
Former Oakland A's pitcher and special assistant to the GM Matt Keough has passed away. He was 64 years old.
Former Oakland A's pitcher Matt Keough had a life spent in baseball. The son of Marty Keough, and the nephew of Joe Keough, his life revolved around the game. He spent seven years in the majors as a pitcher, and four years in Japan once his major league career came to an end. Following his playing career, Keough worked as a scout with the Angels and Rays, eventually coming back to the A's as a member of the front office.
That baseball odyssey has come to an end. According to the A's, Keough has passed away, although they are remaining silent on the details.
Keough's career was a matter of two parts. He was a solid pitcher as a rookie, making the 1978 All Star Game despite a 8-15 record at the end of the year. Keough posted a 3.24 ERA that season, allowing just nine homers in 197.1 innings. The future appeared to be bright for the young righty.
After a disastrous 1979 campaign, Keough found himself once again. Part of Billy Martin's infamous Five Aces in 1980, Keough had a renaissance. He posted a 16-13 record with a 2.92 ERA and a 1.248 WHiP, striking out 121 batters with 41 walks in 250 innings and earning the American League Comeback Player of the Year award. He also pitched 20 complete games, the third most in the AL, as Martin attempted to avoid using his bullpen.
Keough started the 1981 season strongly, but began developing shoulder pain. He pitched through the pain and performed well, but that all came apart in 1982. He led the league in homers allowed, losses, and earned runs, issuing more walks than strikeouts.
After that year, Keough was traded to the Yankees, beginning his baseball odyssey. He headed to the minors in 1984 to attempt to learn the knuckleball, but was unsuccessful, and gave in to the pain in his shoulder, which turned out to be a strained rotator cuff. Released by New York, he signed with the Cardinals, appearing in four games, before signing with the Cubs.
Keough made their Opening Day roster, and seemed ready to get his career on track. However, he still struggled in Chicago, and was released in June. He ended the year in Houston, pitching fairly well, but was unable to attract a major league offer. Keough then signed with the Hanshin Tigers, and spent the last four years of his career in Japan.
He did attempt one more comeback to the majors. He signed with the Angels in 1991, but did not make the roster. Undeterred, he attempted another comeback with the Angels the following year, but was struck in the right temple by a foul ball, causing a life threatening blood clot, ending his career as a pitcher.
Keough was able to remain in the game after he recovered. He worked as a minor league scout for the Angels and Rays, before returning the Oakland A's. With Oakland, he served as a special assistant to the GM, a position he held until his passing.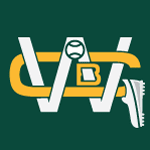 Want your voice heard? Join the White Cleat Beat team!
Write for us!
Our thoughts go out to the family and friends of Matt Keough.