Oakland A's: Four weeks can mean an extra year of Jesus Luzardo
If the Oakland A's keep Jesus Luzardo off the roster for four weeks once the season begins, they will gain an extra year of control.
Once the 2020 season begins, teams like the Oakland A's will face a difficult decision. With just 60 games, every contest is vital, with teams wanting to have the best start possible to get into the postseason. But there is also the urge to have an extra year of control of those top prospects, something that is routinely done as teams call up those players after a few weeks in the typical regular season.
That decision will be even harder this year. As it was pointed out by Jeff Passan, teams can gain an extra year of service time if they keep players that have yet to debut off the roster for seven days.
It is not that easy with Jesus Luzardo. He has 21 days of service time due to his September callup last season. With those 21 days, and the additional seven that it would take for the team to have an extra year of control, the A's would lose four weeks of Luzardo's presence in the rotation.
In any other year, this would be an easy decision. Luzardo would theoretically be sent down, either to "work on" something or to "manage" his innings for the year. Then, when that service clock was pushed back far enough, he would magically be cured of whatever ailed him, ready to ascend to his expected place as the ace of the rotation.
This year, innings limits are not a concern. Luzardo will be ready to go from Day One, hypothetically pitching a normal schedule as any other member of the rotation. But in a 60 game season, everything could go wrong in a hurry. Is it better to pursue a playoff berth and a hot start in such a short year, or is it better to have Luzardo for an extra year?
That is the decision the A's have to debate. It has been a long time since they took home the World Series, and flags fly forever. But an extra year of Luzardo extends the window for a bit longer, even if the A's were seemingly built with a title in 2020 in mind. In the end, that need for a hot start, and the potential to win a title, should override any service time questions.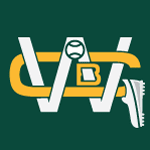 Want your voice heard? Join the White Cleat Beat team!
Write for us!
The Oakland A's may have a difficult decision to make with Jesus Luzardo. It will come down to what they value more – an extra year of team control, or possibly bringing the World Series back to Oakland.