Jake Diekman at higher risk due to MLB incompetence
Major League Baseball has been astonishingly incompetent in their coronavirus testing, putting players like Jake Diekman at a higher risk than they already were.
For a player like Jake Diekman, the 2020 season was already a major gamble. Considered to be a high risk for contracting COVID-19 due to his ulcerative colitis and having his colon removed in 2017, it would have been understandable if Diekman chose to sit out the season.
Instead, he has, to this point, decided to play. In doing so, he has put his faith in Major League Baseball and their protocols, hoping that they can keep him, and other players, safe. This would, hypothetically, seem to be a viable option, as MLB has a lot to lose by not keeping the players safe.
The problem is that the testing procedure has been a disaster to this point. Teams had testers simply not appear at their facilities. In the case of the Oakland A's, and other teams, the samples were not sent on to the laboratory for days. There are players that, even now, are waiting for their results.
Then there is the Jorge Mateo situation. After being traded by the A's to the Padres, he tested positive for COVID-19. This positive test came during the Padres' intake after the trade occurred. Since the A's intake testing had not been set up, there was little chance that the A's would have known that Mateo was ill at the time of the deal.
As it is, MLB is taking a major risk of their own in attempting to force a season into a ten week window. The negotiations with the Player's Union regarding the season only served to worsen relations, but given all of the guidelines in place, one would have assumed the league would be able to keep their players safe.
But they cannot make that guarantee. What has happened is that a spotlight has been placed upon the gross incompetence of the game's leadership at a time when everything has to go perfectly in order for the season to even take place. For a player like Diekman, who is already at a high risk, it has to be impossible to feel confident that MLB can keep them safe.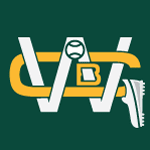 Want your voice heard? Join the White Cleat Beat team!
Write for us!
Jake Diekman is a high risk candidate for COVID-19. Major League Baseball's astonishing incompetence thus far is serving to heighten that risk.