Marcus Semien taking on leadership role with A's
The Oakland A's need a player to step up and take on a leadership role to keep the team safe. Marcus Semien is ready to do his part.
Marcus Semien had his coming out party for the Oakland A's last season, as the talented shortstop emerged as an MVP candidate and catalyst for the lineup. He has worked on his defense to the point where he is no longer a glaring weakness in the infield. In doing so, Semien started to display leadership qualities, leading by his example.
With players expected to police themselves off the diamond, the A's needed someone to step into that role. They needed a respected veteran to take on that responsibility, to ensure that the team is following proper precautions and guidelines.
It is a role that Semien has volunteered for. He reached out to A's general manager David Forst regarding those guidelines, and wanted to be that good example. To Semien, it is about more than just the players on the roster; it was a matter of making sure that the office staff can continue to do their jobs as well.
The A's have already seen how important it is for everyone to be on the same page at this juncture. Due to delays in their coronavirus tests, they were unable to have full workouts on Sunday. Jesus Luzardo is in quarantine until he has consecutive negative tests. Minor league coach Webster Garrison went through his own horrific battle with the virus during the shutdown. It has affected all parts of the team.
As it is, the A's should have plenty of motivation to follow those guidelines and make Semien's job easier. They are seemingly geared towards a long playoff run this year, looking to take that next step in the postseason and advance. If the A's can stay healthy, they will have an advantage.
Likewise, this is an important season for Semien. He is on the cusp of free agency, and needs to prove his breakthrough 2019 campaign was not a fluke. Even though the 60 game season will not truly answer that question, itis a step towards doing so. And, if the A's can remain healthy while Semien is taking on that leadership role, it can only help his free agency case.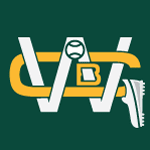 Want your voice heard? Join the White Cleat Beat team!
Write for us!
Marcus Semien is looking to take on more of a leadership role with the Oakland A's. His presence could be just want the team needs.