Khris Davis continuing to struggle in early going
After a lost 2019, Khris Davis was supposed to be healthy for the 2020 campaign. However, he still does not look right at the plate.
One could forgive Khris Davis for his struggles in 2019. After injuring his shoulder and missing three games after running into a wall during an interleague contest in May, Davis was not the same slugger he had been. He produced a meager .218/.288/.352 batting line in his final 386 plate appearances, with just 13 homers and eight doubles.
Davis himself admitted to those struggles. He had mentioned a loss of confidence due to his injury, which affected his production in 2019. However, he was healthy heading into spring training, and with the extra time off, was expected to be ready to go from the start of the season.
Instead, Davis has struggled even worse. Before being given Wednesday's game off, he had been mired in a miserable slump to start the season, failing to get a hit in any of his 17 plate appearances. While he drew two walks, Davis has also struck out seven times while keeping more players from scoring than a pair of velour bellbottoms.
At this juncture, Davis appears to be pressing. When he was right in the past, he had a solid eye for the strike zone. His strikeout rates have always been on the higher side, but he also drew an above average amount of walks as well. Now, he is chasing pitches, particularly breaking balls low and away, as pitchers do not need to throw strikes to get him out.
With that being the case, giving Davis a day or two off is the right move. It is a chance for him to get away from the game for a bit, to take some time away mentally. Maybe a different perspective, and being able to just watch a game or two from the bench without worrying about his production, will work wonders.
It may also take just one hit to make a difference. Just one bloop single could give Davis the confidence that he needs to return to being one of the more feared sluggers in the game. But the A's need to hope that happens soon, as they cannot afford to wait for Davis to get his bat on track in such a short season.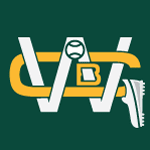 Want your voice heard? Join the White Cleat Beat team!
Write for us!
Khris Davis still is not right. But it may just take one hit for that confidence to return and for him to be the player he was not so long ago.