Three possible relocation targets for the Oakland A's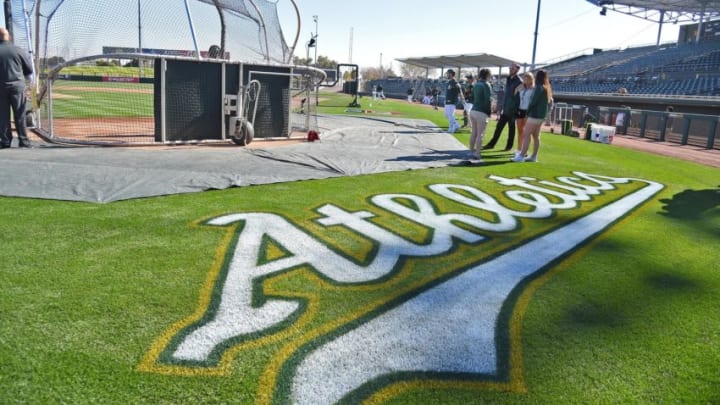 Feb 23, 2018; Mesa, AZ, USA; A general view of a logo on the field prior to the game between the Los Angeles Angels and the Oakland Athletics at Hohokam Stadium. Mandatory Credit: Jayne Kamin-Oncea-USA TODAY Sports /
Mandatory Credit: Mark J. Rebilas-USA TODAY Sports /
Portland, Oregon
Although it has not gotten the same amount of attention as other cities, Portland, Oregon is attempting to lure a major league team to their city.
There are logistical reasons as to why a team either relocating to Portland, or an expansion team being awarded to the city, would make sense. The Mariners are alone in the Pacific Northwest, racking up more air miles than any other team year after year. Having another team nearby would not only create a natural geographical rivalry, but save the Mariners some air time.
Portland is ranked as the 21st largest media market in the country, the third largest not to have a major league team. While Oakland is technically ranked sixth, that market is also shared with San Francisco and San Jose, which cuts into the A's possible market share.
The A's could possibly use their Howard Terminal blueprint in Portland. They may be able to get that desired waterfront ballpark after all, even if it is in a different city. As Portland is trying to lure more professional teams to the city, and have more than the Trailblazers in town, the A's could get a solid financial package from the city as well.
If the Oakland A's do relocate, Portland will absolutely be in the mix. It would not be too much of a surprise should the A's travel up the west coast.